2018 Special Events
2 Preteen Parties
Friday, June 22, 6-9 PM
Friday, August 10, 6-9 PM
(pool closes at 5pm)
Ages: 9 to 12 years old
Hamburgers / Hotdogs / Drinks / Door Prizes
$5 members and guests



2 Adult Parties
Friday, July 13, 7-11 PM
Friday, August 17, 7-11 PM
Cost: $10 (members and guests)


Float Nights
5 to 10PM

June 1
June 15
June 29
July 27
August 3
August 31

Floats will be allowed everywhere in the Z Pool except the diving well.

Home Swim Meets
4PM to ???



Pool will close at 4pm to the general membership on nights of home swim meets. Additionally, the lap pool will be closed to members on swim meet days.

PRIVATE PARTIES
Interested in using the pool for your private party?
The Z pool is available to MEMBERS on available evenings from 8pm - 11pm.
$100 security deposit, returned to you provided there are no damages
$225, includes Z pool and 3 lifeguards for 3 hours
Alcoholic beverages are prohibited during your private party
Contact a Manger to check availability and secure your party.
COVERED POOL DECK AREAS
The front and back covered portions of our deck are available to use for birthday parties or other small get-togethers. These areas are available to MEMBERS during available times during regular operating hours in 3-hour time increments for $20.
Non-member party guests will need to pay the $5 guest fee
Parties will need to end 30 minutes prior to pool closing time
Up to 8 non-member guests are allowed and the adult member hosting the party is responsible for the safety and behavior of their guests.
Covered Pool Deck gatherings are scheduled at the member's risk and there are no refunds.


Sign up for the front covered area (near bathhouse) here.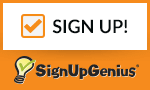 Sign up for the back covered area (near diving board) here.